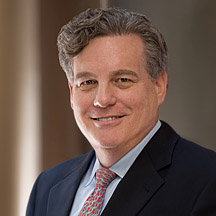 Bennett Yankowitz
An Experienced Business Adviser. I am a corporate and business lawyer with over 30 years' experience as a partner in both major international law firms and small boutique law firms. My clients have ranged from entrepreneurs starting their first business to Fortune 100 companies involved in multi-billion dollar transactions. However, most of my clients have been smaller companies and investment partnerships and LLC's, and I especially enjoy helping my clients grow their businesses by advising and structuring critical business deals, such as mergers and acquisitions, sock and other equity financings, loans, leases and other debt-oriented transactions, and joint ventures and strategic relationships.
An Experienced Entrepreneur.  I have had extensive experience as the co-owner of a real estate development company and the CEO of two natural resources companies. In addition, I am currently the Managing Partner of Single Oak Ventures, LLC, a venture capital fund based in Murietta California.  Unlike a lot of other lawyers, I have experienced the lawyer-business attorney relationship from both sides of the table, and I believe that gives me unique insights into the needs of the modern entrepreneur and investment professional. With my mathematics and finance background, I have been able to develop a facility in financial analysis and spreadsheet modeling, both for my own companies and for consulting clients. I believe that these analytic skills also set me apart from many other business lawyers.
A Trusted Adviser to Investors. Over my career I have helped structure and finance all sorts of private investment vehicles, including real estate and oil and gas limited partnerships and LLCs, venture capital funds, private equity funds and hedge funds. For a number of years I also represented some of the largest banks in the world, and negotiated and structured all sorts of loans and credit facilities. An important part of my practice is structuring investment vehicles and reviewing potential investments for family offices and sophisticated investors.
Industry Experience. Industries in which I have particular experience include:
oil and gas
entertainment
technology and software
real estate
venture capital
More About Me. I received my law degree from the University of Southern California in 1980, where I was an editor of the Southern California Law Review. In 1981, I received a Masters degree in International Law form the University of Cambridge, reviving First Class Honors. My undergraduate degree is from the University of California, Berkeley, in Mathematics, where I also studied finance and economics.
I am rated AV by Martindale Hubble and Lawyers.com (their highest rating), and have a high rating from Avo. I am listed in Southern California's Top Rated Lawyer, 2012 Edition, the leading directory for lawyers in SoutherCalifornia.
Bennett J. Yankowitz is a member of the State Bar of California and the New York State Bar Association.  Portions of this Web site constitute the advertisement for professional services.